We are so lucky to be baking such a happy product for you, ice cream cones… What a 'fun' product to bake! We are lucky, even privileged, to bake the cone for you and to be part of your joy when your little one 'splats' ice-cream all over their face, or the dog tries to steal a lick, or when you walk along beach holding hands with your beau as the sun sets over the horizon. Experience the joy of an ice-cream in a cone…
Tawse Foods, represented by the Snowdon brand, is New Zealand's only Kiwi-owned large scale ice cream cone bakery. So, if you believe in supporting NZ-baked products, we would be delighted if you choose our brand.
Based in the Waikato, our team rise at 5am to begin the art of crafting your favourite cones for ice cream. We use natural land-based ingredients wherever we can, excluding, sodium bicarbonate which keeps your cones crisp and light, and some colours and flavours we haven't yet found a good natural alternative for in a couple of products, Snowdon cones are as healthy a treat as we can make them!
We first heat the ovens, and then make up the batter in an environment as perfect as we can keep it. Our expert batter-maker pours the batter from mixing vats into smaller batter vats beside each cup and cornet cone machine. Next, the batter is transferred into pre-heated baking moulds. After a quick whizz around in the rotating oven, the cones slide down a shining gleaming chute before our fabulous league of nations kiwi crew pack the cones with care into boxes pre-written with Snowdon – Handle like Eggs!! Our cones are then distributed all around New Zealand, to the Pacific Islands and some even making it across the ditch!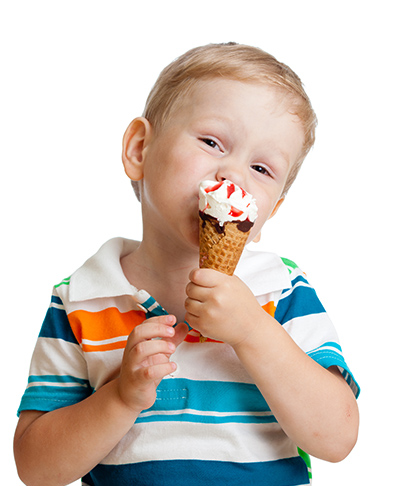 Any time is a great time for an
ice cream in a cone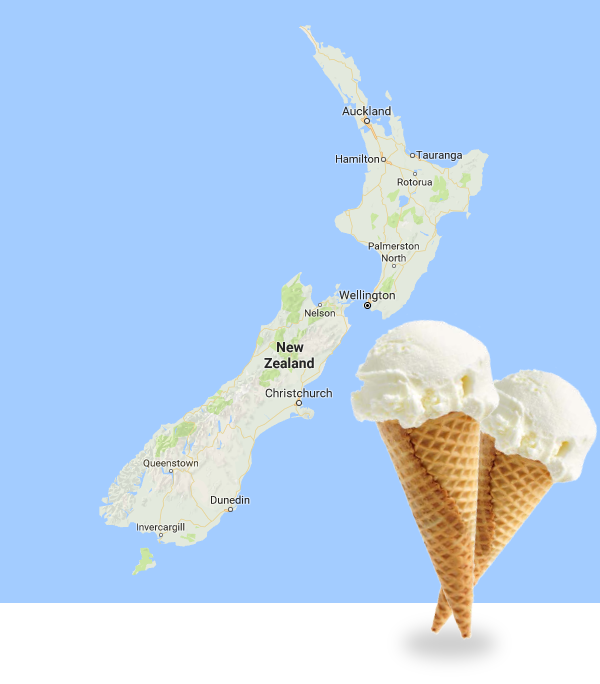 Wherever you are in New Zealand, we hope you're busy making special memories. You may be enjoying the beauty of New Zealand's coastline, high country, or rural townships? Perhaps you are watching the day begin at East Cape, the beauty of Tokomaru Bay and Tolaga Bay on the East Coast, long hot days in Hawkes Bay and Canterbury, or enjoying a late game of cricket up to 11pm in Southland, through to the roaring swells on the West Coast, and up through Kaiteriteri in Tasman, to the surf beaches of Taranaki and Raglan in the Waikato, and along Ninety Mile Beach and over the top at Cape Reinga, and down through the Bay of Islands and on to the Coromandel Peninsula, this is our country, we love it, and we know you do too. So whether you are sitting, watching, reflecting or getting out and active with the kids – make it a fun day! And if some of those special moments taste sweeter with a Snowdon cone – we're glad to share it with you!
In the retail market, we are premium ice cream cone suppliers. Our range includes, the Snowdon Party Cup, Snowdon Kids, Snowdon Cornet, Snowdon Honey Waffle cones, Snowdon Coconut Waffle cones and Snowdon Choc Mint Waffle cones.
For the route trade we have an array of five sizes of Waffle cones, Kids cones, Cup cones and Cornet cones in different packaging configurations. We are proud waffle cone bakers and are pretty chuffed with our Kids, Cup and Cornet style ice cream cones! Contact us to discuss your wholesale requirements including waffle crumb, cone sleeves and ice-cream cone holders and dispensers.
We hope you take a moment to enjoy our beautiful country with a hand-crafted quintessential kiwi treat, and pass on the tradition of savouring those "pretty sweet" moments to your children, and grandchildren. As we like to say in the ice cream business, Happy Scooping!